This is my Dark Gyarados deck list. I think it's a real fun time, since there are 8 ways to search for Gyarados, as well as final beam just being a real feel good poke power.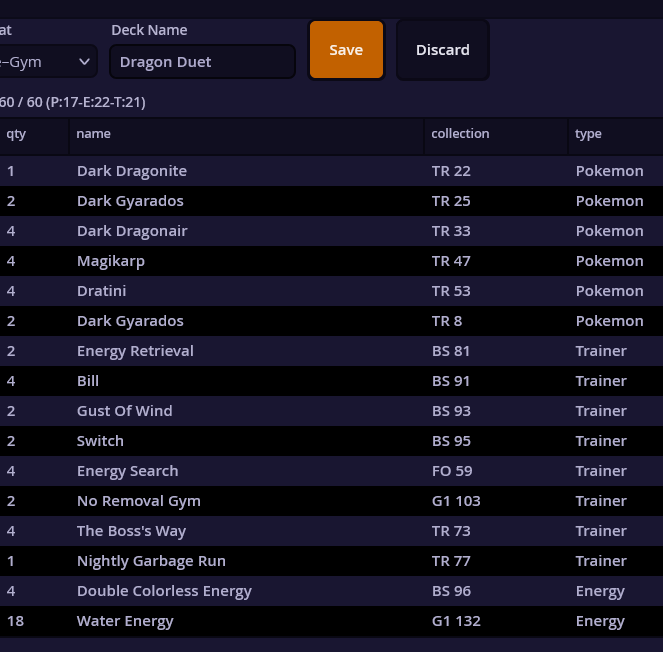 here are some thoughts I had about the list.
I didn't add professor oak because I'm a baby coward who doesn't like the thought of having more dark gyarados available than magikarp to evolve from.
I play energy search because it's a great way to thin the deck down a little, making it more consistent.
no removal gym is there because energy removal isn't fun to play against.
because the deck runs the boss's way, as well as having 4 dark dragonair, you could probably change the items around to make it a chaos gym list, since boss's way has a good chance to be non-applicable to your opponent.
You could also probably port this deck list over to the rocket-on format, and make rocket's hideout your stadium of choice.
I'm unsure as to whether energy retrieval or misty's tears are better.
Let me know your thoughts and what you'd change!